Turtle Class – Ages 2-1/2 (toilet trained) to 3-1/2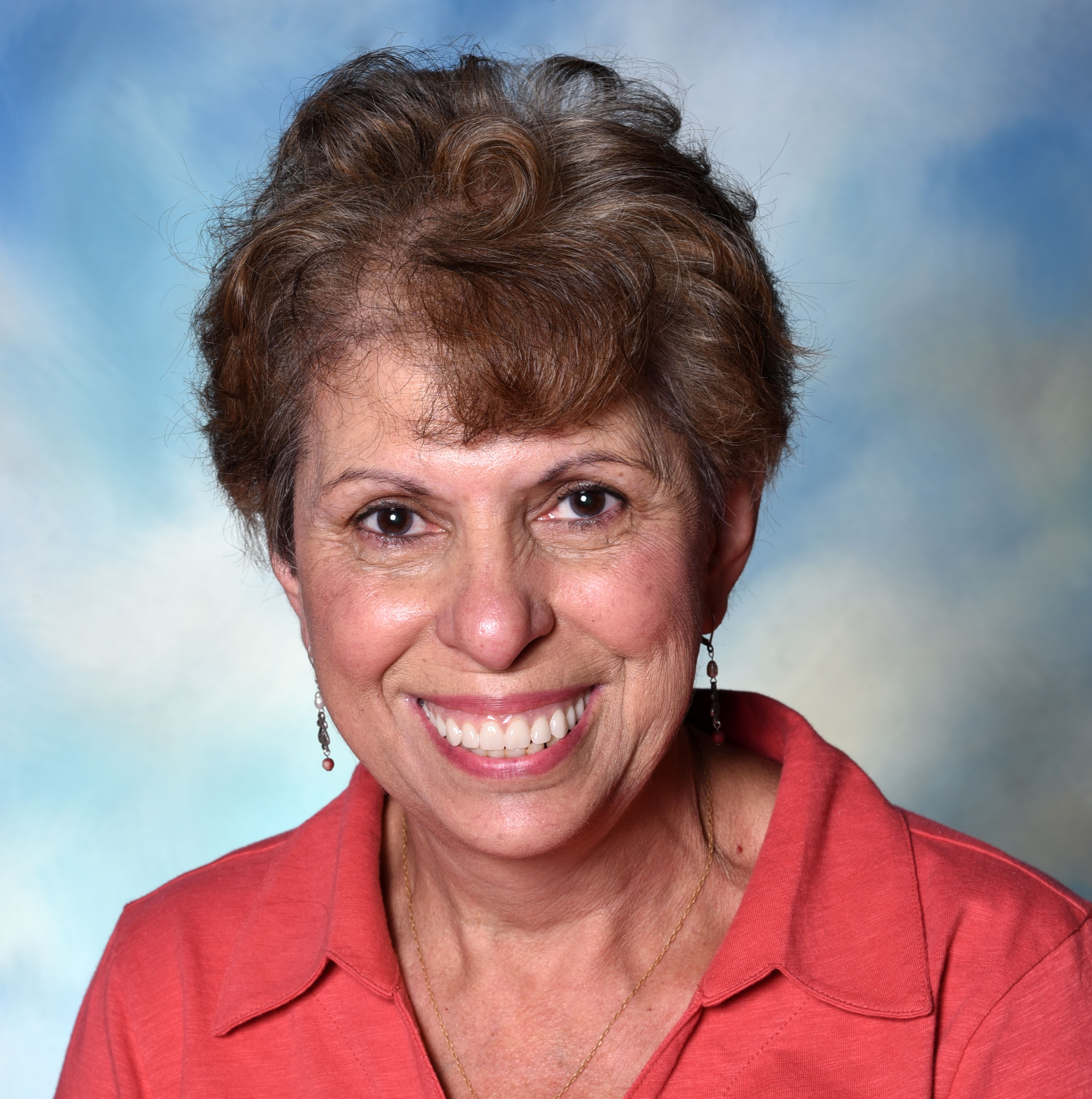 Ann Radovich has been part of the Joyful Noise staff since 1987.  She attended Camden County College for business and early childhood education.  Ann teaches our youngest class, the Turtles, as well as various other age groups in our summer program.  Since the Turtle class is the first school experience for many of the children, Ann and her co-teacher, Miss Chrissy, aim to provide a positive, nurturing and safe environment for exploration and learning.  Their goals are to instill a love of learning in the children while developing readiness skills.  Ann is also the Spanish teacher for our Kindergarten students.  Ann lives in Medford and is attending Fellowship Community Church.  She has two adult children.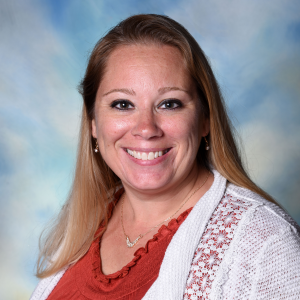 Christina Johnson has been with Joyful Noise since 2012, and is excited to be teaching in the Turtle class this year.   She completed her Child Development Associate (CDA) certification from Ashworth College and has returned to Ashworth to pursue her Bachelor's degree in Early Childhood Education.  She looks forward to working with the children and watching them grow and develop in all areas.  Christina especially likes to bake with the children and teach them all of the concepts that go along with measurement.  She also enjoys spending time with her husband, Brian, and their two children, David and Avery.  They attend Calvary Chapel of Marlton where Christina serves in the Children's Ministry with the toddlers and infants.
Teddy Bear Class – Ages 3 turning 4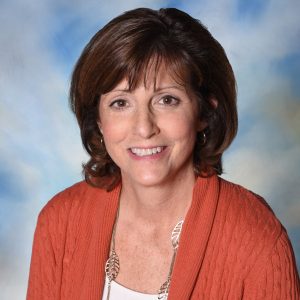 Greta McDonald has been teaching at Joyful Noise in the Teddy Bear class since 2001 and has been the head teacher for the past several years.  Prior to teaching at Joyful Noise, she was a teacher for 15 years in a preschool program at Immanuel Baptist Church.  The last eight of those years she was Co-Director of the program.  She received her B.S. in Biblical Studies and a B.S. in Counseling at Cairn University, along with studying Early Childhood Education.  She and her husband, Vince, live in Maple Shade where her husband has been the pastor of Immanuel Baptist Church since 1993.  They serve there together along with their three children.  She enjoys being a pastor's wife and being involved in children's ministries, but her newest joy is being a grandmother!  Greta loves watching her students grow and sharing God's love and care for them.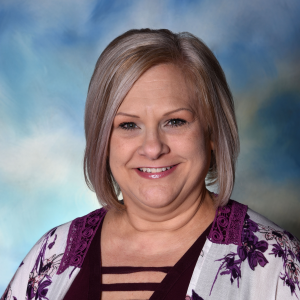 Wendy Butler is enthusiastic about co-teaching in the Teddy Bear class this year.  Wendy has a B.A. degree in English from Rutgers University, as well as preschool, elementary, and high school certifications.  Her many years of educational experience include positions across all of those areas with five years as Head Teacher at another child care center and eight years teaching at Baptist Regional School in Haddon Heights.  She lives in Moorestown with her husband, John, and daughter, Mindy and she also has an adult son, Mitch.  Wendy is a member of Immanuel Baptist Church in Maple Shade.  Wendy loves the excitement and joy of a preschool classroom.  She looks forward to a rewarding year, nurturing and encouraging her students to learn.
Smiley Face Class – Ages 4 turning 5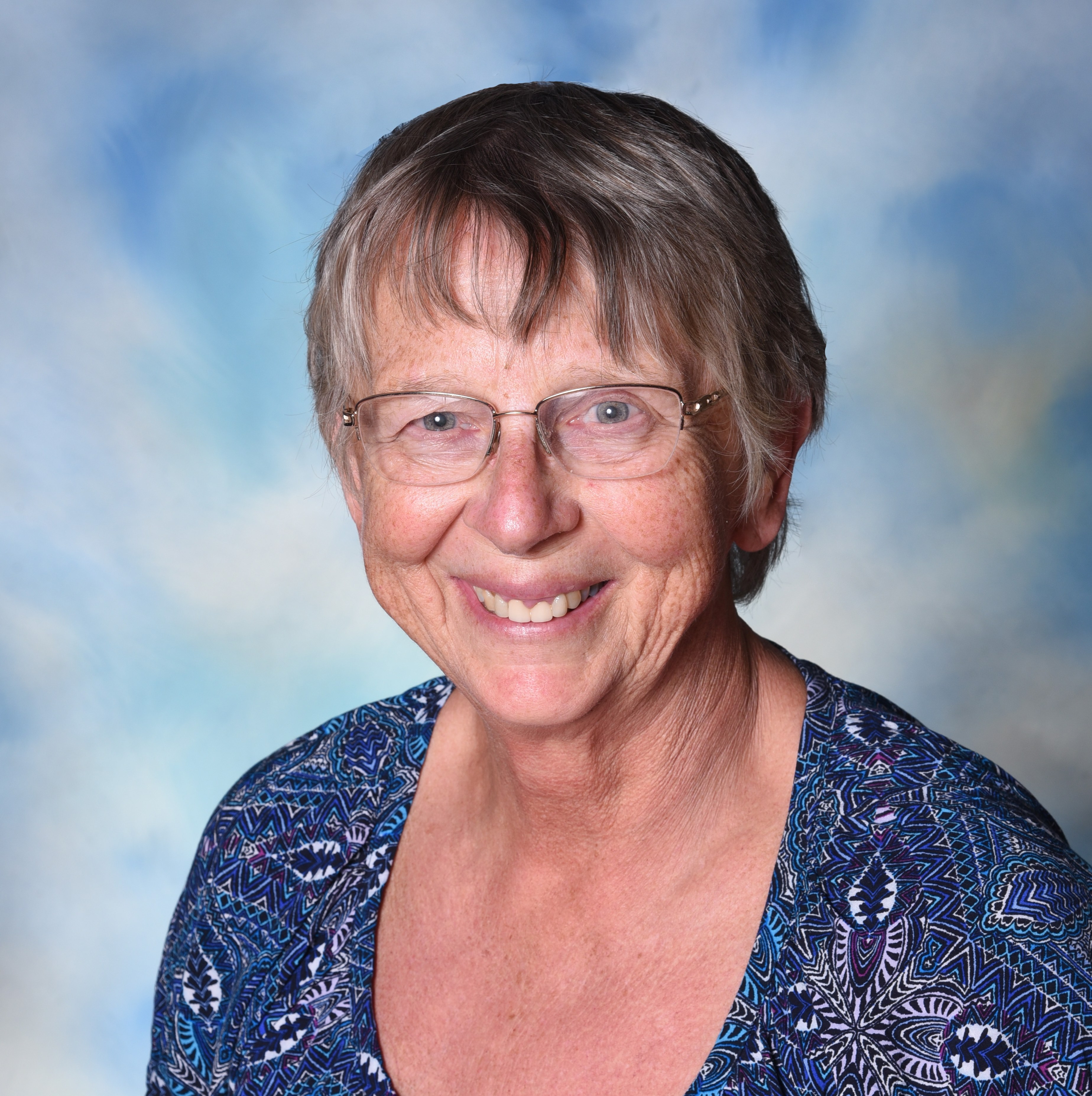 Barbara Ross is excited about co-teaching with Linda in the Smiley Face classroom.  When Miss Barbara started at Joyful Noise in 1981, she taught the pre-kindergarten class, then taught kindergarten for many years before returning to pre-school.  Prior to her time here, she taught in Pennsauken Public Schools for six years. Barbara is a  graduate of Rowan University where she also attended graduate school.  She is certified to teach early childhood education and art.   Miss Barbara has two grown sons and a grandson.  She resides in Maple Shade and is a long time member of Pennsauken United Methodist Church.  Miss Barbara has always wanted to teach and is seldom happier than when she is elbow deep in finger paint and surrounded by children.  She loves to watch the boys and girls in her class grow academically, physically, socially and in the faith and knowledge of our loving Savior.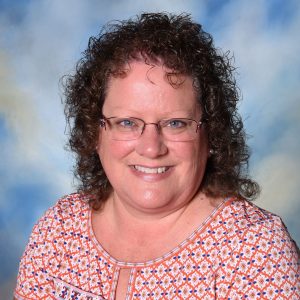 Linda Reid teaches in the Smiley Face class with Miss Barbara.  She graduated from The College of NJ with a B.S. in Early Childhood Education. Linda's life work has been teaching young children as she believes God has called her to do.  She has almost 30 years of experience teaching in early childhood education.  Many of those years she taught first grade and in more recent years, pre-school.  She is thankful to God for the privilege to teach His children the fundamental building blocks for learning while imparting spiritual truths from God's Word. Linda and her husband, Mark, and youngest daughter, Ciarra, live in Mount Laurel.  She also has three grown daughters (triplets) who are out on their own.  Linda looks forward to building relationships with the children of the Smiley Face class and their families.  She considers it a joy to have a part in impacting lives for eternity.
Shining Star Class – Ages 4 turning 5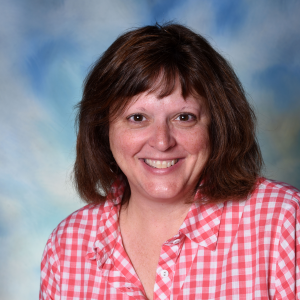 Theresa Suplee is excited to be a Shining Stars teacher.  After graduating from high school, Theresa attended Cairn University and in 2009, she received her Child Development Associate (CDA) certification from Rutgers.  She considers it a privilege to work with children and provide opportunities for them to gain confidence and independence.  Her greatest blessing comes in being able to share with the children how special they are to God and how much they are loved by Him. Theresa and her husband, Marshall, have three grown children, as well as two international students, and reside in Maple Shade where they are very active at Immanuel Baptist Church.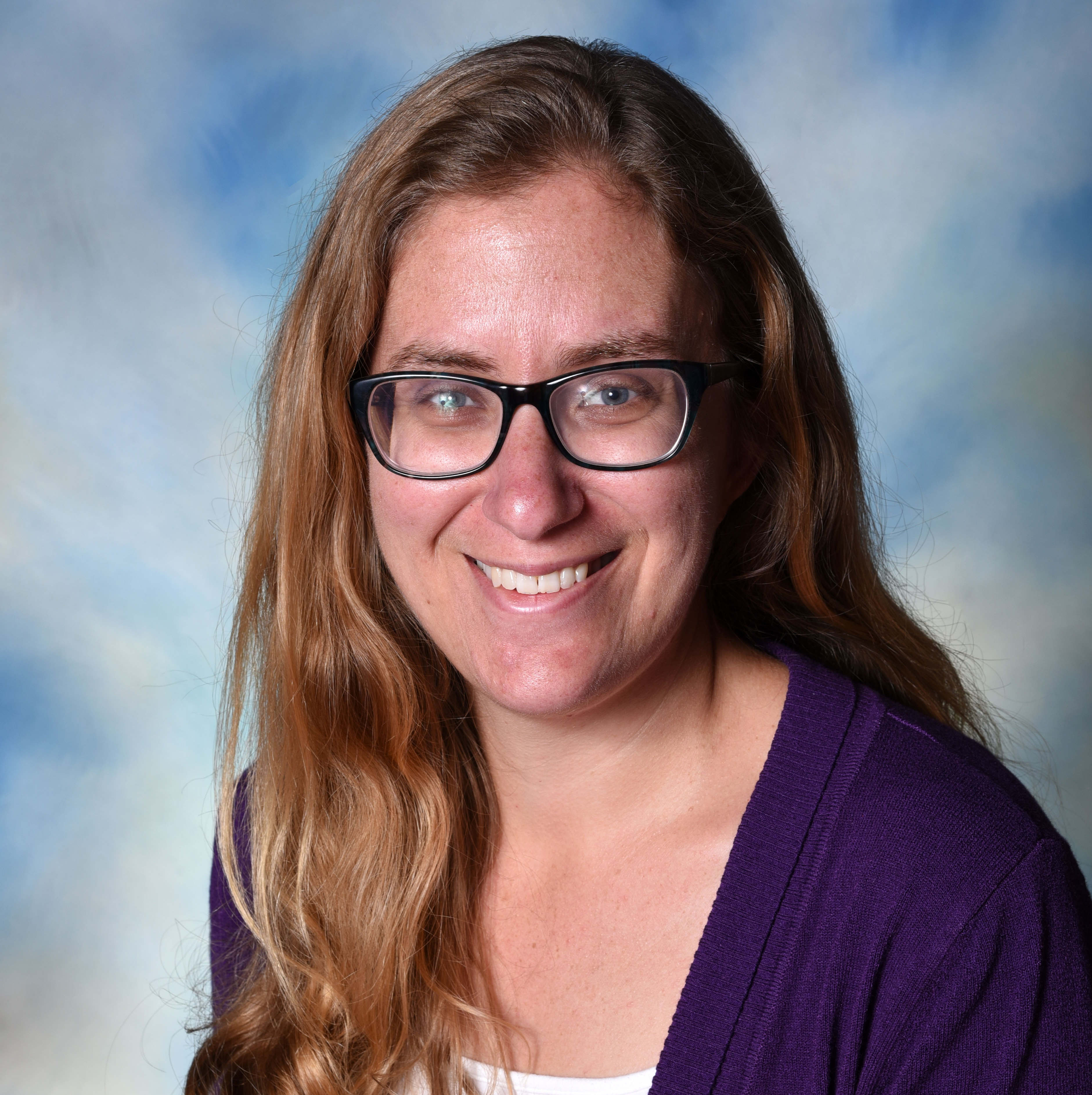 Laura Diamond is excited to be co-teaching with Miss Theresa and is looks forward to working with each student.  After working as an aide at Joyful Noise for two years, she loves being in the teaching role.  Laura studied Early Childhood Education at Burlington Community College and graduated from Stockton University in 2015 with a degree in Literature.  She is looking forward to applying all she has learned and hopes to share her love of reading books with the kids.  Above all, she is excited to share with them the love of Jesus and cannot wait to see what He has in store for the school year!  Laura lives in Medford and attends Easton Bible Church with her family.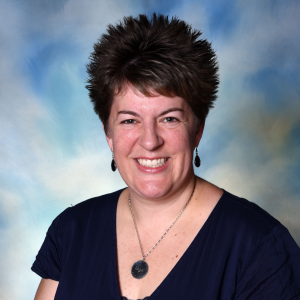 Kim Falconiero is excited to be at Joyful Noise teaching Kindergarten!  Kim began teaching at Joyful Noise in 1999 as a summer substitute, then transitioned into a school year substitute and afternoon supervisor.  Then, in 2006-07, she became a co-teacher for the Smiley Face class.  Kim left Joyful Noise to pursue missions work in Africa for a few years and on her return to the states, she became the Children's Director at Bethel Baptist Church.  After a few years, she happily returned to Joyful Noise in the Shining Stars classroom.  Kim has a Bachelor of Science Degree in Early Childhood Education and a Bachelor of Science in Biblical Studies from Cairn University. She also has her State of New Jersey Teacher Certification. Kim and her husband, Paul, live in Marlton with their two sons, Elijah and Peyton.  She loves watching the children learn and grow throughout the year!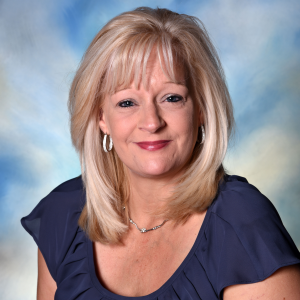 Carol Carr is working as a teacher's aide in the Kindergarten classroom as well as helping out in any other classrooms that may need her.  Carol came to Joyful Noise after working for a few years at another preschool in the area and has much experience with preschool and kindergarten age children.  Carol and her two children are residents of Marlton and attend Hope Methodist Church.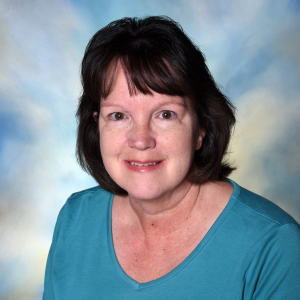 Linda Massimilla attended Burlington County College for Early Childhood Education where she received her Associate of Arts degree in 1984.  She taught in a pre-school setting for eight years in Haddonfield and in Medford, teaching 2 1/2 – 4 year olds before coming to Joyful Noise in 2002.  Linda is delighted to be supervising all of the different ages at Joyful Noise.  She loves watching the growth that the children make from the beginning of the year to the end.  She wants them to be secure and happy and to know that God truly loves them. Linda attends Fellowship Alliance Chapel and lives in Marlton with her husband and two adult children.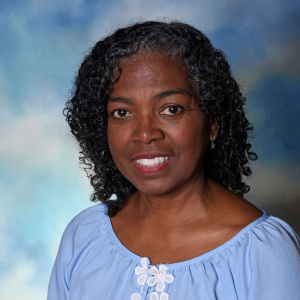 Judie Renaud has been at Joyful Noise since 2018 and enjoys her responsibilites with the children.  Judie finds great joy in supporting moms and dads in their Christian parenting journey.  After twenty-five years of teaching in the home education community, various community vacation Bible clubs, coaching basketball, track and field and STEM robotics, she is pleasantly surprised to still have the stamina for more children!  Judie and her husband, Peter, are the proud parents of six adult sons and reside in Mt. Laurel.  They attend Calvary Chapel of Marlton where they teach Sunday School to both preschoolers and teens.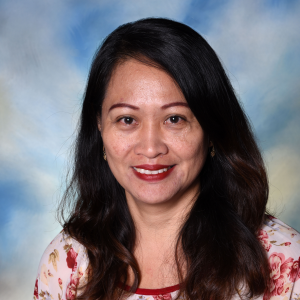 Jasmine Sproule is excited to join Joyful Noise as a teacher's aide.  Jasmine has worked as a teacher in the Philippines for 13 years,  as well as served as a Sunday school teacher for her local church there.  She has also worked as a nanny for an American family in Dubai, U.A.E. for 5 years and as an administrator for two international schools in Abu Dhabi, U.A.E. for 6 years.  She has also been a live-in nanny for 4 children since her arrival in United States in October of 2018.  Her love for children has brought her to Joyful Noise where she now shares her love of God with the developing minds of young boys and girls. Jasmine and her husband, Joseph, live in Shamong Township and attend Calvary Chapel of Marlton, as well as share the gospel message with the Camden transient population every Sunday.