Dear Prospective Family,
Welcome to the Joyful Noise Christian School website!  Thank you for considering our school for your child's first adventure in learning.  Choosing a preschool, kindergarten and/or childcare center is very exciting, and yet it can be overwhelming.  My aim is to put your mind at ease and aid you in making this important decision.
Located in the quiet, historic town of Marlton, NJ, Joyful Noise has been offering a loving, family-like, uniquely Christian early childhood education for children since 1980.  It is our joy to partner with our parents in giving their children a well-rounded, early childhood education experience.  Our philosophy is to create a caring and positive learning environment with a focus on the individuality of each precious child who has been wonderfully and uniquely created in the image of God.  Our goal is to provide cognitive, social, spiritual, physical, and creative experiences that will help to develop the whole child and to foster a positive relationship between the child, the parents and the Joyful Noise team.
Please take a moment to navigate through our website and further learn what makes Joyful Noise a unique, safe and family-oriented center.  You will find that many of your questions will be answered.  We invite you to begin the exciting journey of your child's education with us.
Sincerely,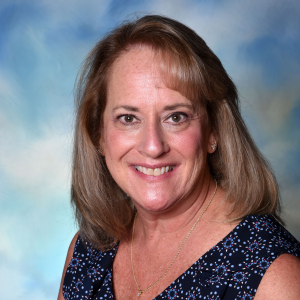 Laura Dolan
Director
Joyful Noise Christian School